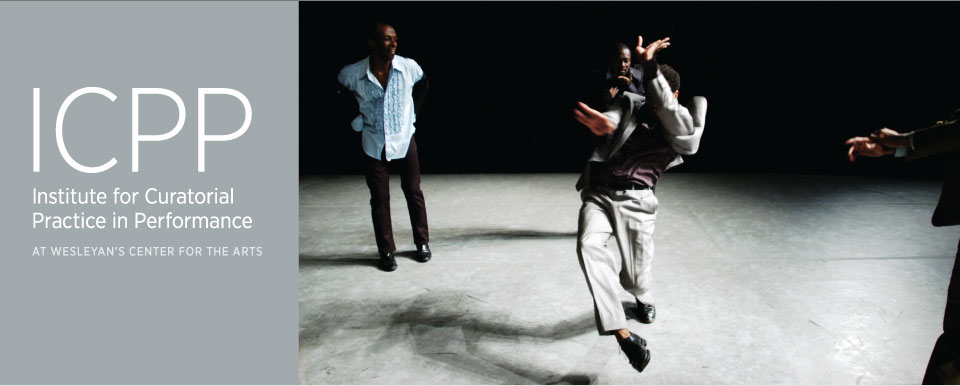 CURATING PERFORMANCE: IN DREAMS BEGIN RESPONSIBILITIES
ICPP Symposium: Friday, July 25, 2014
In association with Danspace Project, New York
Panel: Curating as a Verb
Video available here.
Many leading curators, directors and programmers value an "artist-centered curatorial practice." What is meant by curatorial practice? What makes one artist-centered? And why are these considerations important for contemporary performing arts curators? Drawing from diverse experiences and projects ICPP faculty Philip Bither (Walker Art Center), Judy Hussie-Taylor (Danspace Project), and Thomas Lax (Museum of Modern Art) will address how they engage with artists in their current practice. The panel will be moderated by Pamela Tatge, Director, Wesleyan University Center for the Arts.
Keynote Address
Video available here.
Kristy Edmunds, Executive and Artistic Director, Center for the Art of Performance at UCLA, introduced by Sam Miller, Program Director, ICPP and President, Lower Manhattan Cultural Council.