Faculty
ICPP has a small group of core faculty members from Wesleyan University and other institutions including MoMA, Lower Manhattan Cultural Council, and Danspace Project. Additionally, there will be guest instructors and lecturers from other universities and arts institutions.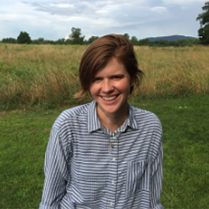 Katherine Brewer Ball teaches in the Theater Department at Wesleyan University, where she previously served as the Mellon Postdoctoral Fellow at Wesleyan's Center for the Humanities from 2013-2014. Brewer Ball earned her PhD in Performance Studies at New York University's Tisch School of the Arts. Her research and teaching interests include performance, visual culture, Black, Indigenous, and Latina/o/x aesthetics, feminist theory, queer studies, and psychoanalysis. Her current book project, The Only Way Out Is In: The Queer & Minoritarian Performance of Escape, traces contemporary literature, theater, and performance works by Glenn Ligon, Tony Kushner, Sharon Hayes, and Junot Diaz. Brewer Ball is currently conducting research on a second book project which focuses on contemporary Alaska Native performance and art. Brewer Ball is a member of the Sexual Politics Sexual Poetics queer theory collective and in 2015 she was named a finalist for the Andy Warhol Foundation Arts Writers Grant. Her work has been published, or is forthcoming, in Women & Performance, A Journal of Feminist Theory, WSQ: Women's Studies Quarterly, Criticism, RECAPS, Little Joe, Dirty Looks, Media-N: Journal of the New Media Caucus, Artforum.com and by ONE National Gay & Lesbian Archives. In addition to teaching, Brewer Ball curates performance and art events, including the monthly NYC performance salon, Adult Contemporary, and publishes non-fiction.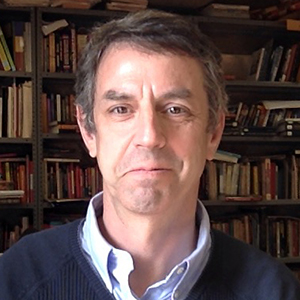 Eric Charry is a Professor of Music at Wesleyan. His work includes the music of West African griots, the globalization of hip hop, the emergence of an avant garde in jazz in the 1950s and 60s, and the music cultures of downtown New York City in the same era. Charry has carried out extended research in India, Mali, Senegal, Guinea, The Gambia, and Trinidad. He has presented his work on African music, jazz, and improvisation widely and has published extensively, including dictionary and encyclopedia entries, journal articles, and books (Mande Music, 2000; Hip Hop Africa, 2012). In 2011, he directed a National Endowment for the Humanities Summer Institute, Ethnomusicology and Global Culture, at Wesleyan.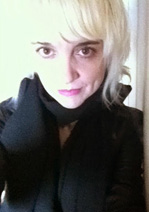 Mari Dumett is an art historian and curator. She teaches at the Fashion Institute of Technology in Manhattan. Her primary area of research is contemporary art in a global context, with an emphasis on performance and video art. She has published essays in journals and exhibition catalogues and her book Corporate Imaginations: Fluxus Strategies for Living is forthcoming.
Elijah Huge is an architect and director of the design firm Periphery. Exploring the interactions between landscape, regulatory systems, and architecture, his work includes award-winning competition entries for the High Line (New York, NY), the Bourne Bridge|Park (Bourne, MA), and the Tangshan Earthquake Memorial (Tangshan, China). His writings and design work have been featured in Praxis, Thresholds, Perspecta, Architectural Record, Landscape Architecture, Dwell, Journal of Architectural Education, and Competitions. A graduate of the Yale School of Architecture, he received the AIA Henry Adams Medal and was editor of Perspecta 35: Building Codes. His current scholarly research examines the historical emergence of architectural emergency devices, from the automatic sprinkler head to the Vonduprin panic bar. At Wesleyan, Elijah Huge leads the architecture studio track and the atelier North Studio within the Department of Art & Art History. Focused on developing and producing research and conceptually driven projects with real-world clients, North Studio is both a locus for architectural design education within the context of Wesleyan University's liberal arts curriculum and a laboratory for design research and fabrication.
Judy Hussie-Taylor has twenty years of experience in non-profit arts programming and administration. She is the former Director of the Colorado Dance Festival (CDF), served as Artistic Director for Performance Programs at the Boulder Museum of Contemporary Art and was Deputy Director of the Museum of Contemporary Art/Denver. From 2000 - 2004 she taught in the Department of Art & Art History at the University of Colorado-Boulder and served as faculty, committee member and director of the Department's Visiting Artist Program. Since taking the helm at Danspace Project she has developed a critically acclaimed series entitled "PLATFORMS 2010" which features artist curators and new contexts for dance presenting in New York City. As part of this program she is editor of a new series of catalogues published by Danspace Project.
Thomas J. Lax is Associate Curator in the Department of Media and Performance Art at the Museum of Modern Art. Since his appointment, he has organized Steffani Jemison: Promise Machine (2015); Greater New York (2015, with Douglas Crimp, Peter Eleey, and Mia Locks); Maria Hassabi: PLASTIC (2016); Neïl Beloufa (2016); and the publication Ralph Lemon (2016). Previously he served as Assistant Curator at The Studio Museum in Harlem. While at the Studio Museum, he organized over a dozen exhibitions including When the Stars Begin to Fall: Imagination and the American South (2014) and the Studio Museum's presentation of Radical Presence: Black Performance in Contemporary Art (2013). In 2008, he developed and launched the Museum's VideoStudio program, an ongoing series of exhibitions of time-based art; in 2011, he initiated Studio Lab, a think tank and short-term residency program for ideas in formation. At the Studio Museum, he also organized Ayé A. Aton: Space-Time Continuum (2013); the New York presentation of David Hartt: Stray Light (2013); Fore (2012, with Lauren Haynes and Naima J. Keith); Ralph Lemon: 1856 Cessna Road (2012); Lyle Ashton Harris: Self/Portrait (2011); a collaboration with the Goethe-Institut, New York, OFF/SITE (2010); Mark Bradford: Alphabet (2010); Kalup Linzy: If it Don't Fit (2009); among others. He has contributed to artist monographs locally and internationally for venues including Artists Space, New York; Haus der Kunst, Munich; Jeu de Paume, Paris; Kunstnernes Hus, Oslo; MoMA PS1, New York; and the Whitney Museum of American Art, New York. He is a contributor to Artforum, Art in America, Art Journal, and Mousse. He has lectured widely at institutions including the Louisiana Museum, Copenhagen (2015); the Kunsternes Hus, Oslo (2015); the Walker Art Center (2015); Hirshhorn Museum and Sculpture Garden, Washington D.C. (2014); the Hammer Museum, Los Angeles (2013); Columbia University, New York (2013); the Jeu de Paume, Paris, (2013); the Brooklyn Museum's Elizabeth A. Sackler Center for Feminist Art (2013); New York Live Arts (2012); and Danspace Project, New York (2012 and 2014).  He is also on the Advisory Committee of the Vera List Center for Arts and Politics; on the Arts Advisory Committee of the Lower Manhattan Cultural Council; a member of the Catalyst Circle at The Laundromat Project; and on the Advisory Board of Recess.  He received his AB from Brown University and his MA in Modern Art from Columbia University.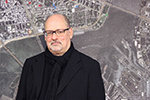 Sam Miller is the founder and director of the Institute for Curatorial Practice in Performance (ICPP) at Wesleyan University. Previously he served as President of the Lower Manhattan Cultural Council (LMCC) where, from 2011 - 2016, he produced the River to River Festival. He has also served as President of Leveraging Investments in Creativity (LINC), a ten year initiative to improve conditions for individual artists in the US. He has also served as President of the New England Foundation for the Arts (NEFA), where he founded the National Dance Project (NDP), and as President and Executive Director of the Jacobs Pillow Dance Festival. Sam is a trustee of Danspace Project (NYC) and AMRITA (Phnom Penh) and sits on the Advisory Boards of the Creative Capital Initiative (CCI), Reggie Wilson's Fist &Heel, and ODC/SF.  He is Senior Advisor to the Philadelphia Contemporary project and co-convener of the CODA/2021 project with Kristy Edmunds at UCLA. He has produced the "Dance, the Spirit of Cambodia" tour (2001) and the Eiko and Koma "Retrospective" (2009-2011) and has worked as a consultant for both the Andrew W. Mellon Foundation and the Pew Center for Culture and Heritage.
Noémie Solomon works as a writer, teacher, dramaturge, and curator in the field of contemporary choreography. She has been teaching dance and performance theory at Brown, McGill, and Hollins Universities and holds a Ph.D. in performance studies from New York University. She edited DANSE: An Anthology and DANSE: A Catalogue, which gather key texts on contemporary choreography across French and English languages (Les Presses du réel, 2014; 2015). Her writing and translations have been published in various journals and anthologies, such as Dance Research Journal, TDR, Movement Research, Planes of Composition, and Perform Repeat Record. She worked as a choreographer and performer on the redoing of Allan Kaprow's 18 Happenings in 6 parts, directed by André Lepecki (Haus der Kunst, 2006; PERFORMA 2007) which was awarded best performance in 2007 by the Association Internationale des Critiques d'Art. She collaborated on a series of dramaturgical and curatorial initiatives in the dance field internationally, including: Dance on Time with Gurur Ertem (iDANS, Istanbul, 2009); Self-Methodologies with Sandra Noeth (Tanzquartier, Vienna, 2011); the Photomusée de la danse with Tim Etchells (Festival d'Avignon, 2011); Solos and Solitudes with Jenn Joy (Danspace Project, NYC, 2012-13); and Dancing is talking / Talking is dancing with Jenny Schlenzka (MoMA PS1, NYC, 2014). Car c'est par la fragilité que la révolution œuvre, a dance work co-created with Adam Kinner, premiered in Montréal in May 2016. Noémie is program director at the Institute for Curatorial Practice in Performance at Wesleyan University.
Nicole Stanton is currently an Associate Professor of Dance and Fellow in the College of the Environment at Wesleyan University. She received her MFA in choreography from the Ohio State University (OSU) and her BA in Dance and Foreign Civilizations and Languages from Antioch College. She studied West African dance with the Maimuna Keita African Dance Company in Senegal, West Africa and Contemporary Dance Technique at the Center for New Dance Development in Arnhem, Holland. She was a faculty member with the OSU Department of Dance for ten years, serving as Chair of Undergraduate Studies for four years. In addition to her academic appointments, she is a choreographer, performer, community activist, costumer and arts administrator. 
 
Steven Taylor was Allen Ginsberg's principal musical collaborator for twenty years. Since 1984, he has been a member of the poetry/rock group the Fugs. In the 1990s, he and Barbara Dilley (formerly of the Merce Cunningham Dance Company and Grand Union) collaborated on interdisciplinary courses for Naropa University's Interarts program. He holds a Ph.D. in ethnomusicology from Brown University and is the author of False Prophet: Field Notes from the Punk Underground (Wesleyan University Press, 2003). His most recent musical work is the score for "Aubade," in collaboration with Douglas Dunn, Charles Atlas, and Anne Waldman, which was presented at the Kasser Theater at Montclair State University in January of 2014.
Visiting Faculty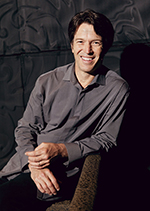 Philip Bither has served as Senior Curator of Performing Arts for the Walker Art Center since April 1997.  At the Walker he oversaw the building of the acclaimed McGuire Theater  (opened 2005); raised the Walker's first dedicated performing arts endowment, commissioned more than 120 new works in dance, music and performance, and has supported dozens of developmental residencies for contemporary performing arts creators, established and emerging.  He received the Association of Performing Arts Presenters' Fan Taylor Distinguished Service Award in 2009.  In 2011, he helped found the Institute for Curatorial Practice in Performance (ICPP) graduate program and has been a Jerome Foundation Trustee since 2009.  He travels globally to research new performance, sits regularly on foundation and government arts panels, and speaks and writes nationally about trends in the contemporary performing arts.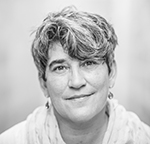 Kristy Edmunds is an artist, curator, artistic director and frequent consultant internationally, recognized for innovation and depth in the presentation of contemporary art in all disciplines, with a particular emphasis on contemporary performing arts. Under her leadership since May 1, 2011, UCLA's venerated performing arts program has evolved to become Center for the Art of Performance (CAP UCLA), a creative habitat for supporting artists and presenting their work. In the past, Edmunds was the Founding Executive & Artistic Director of the Portland Institute for Contemporary Art (PICA) and the TBA Festival (Time Based Art) in Portland, Oregon. She was the Artistic Director for the Melbourne International Arts Festival from 2005 – 2008, and was the first to serve an unprecedented four year term. From 2009-2012, Edmunds worked as the Consulting Artistic Director for the newly formed and critically heralded Park Avenue Armory in New York. Edmunds' robust career has included work as a visual artist, an independent filmmaker, a playwright, a choreographer and a teacher.
Image above: Audience for Eiko & Koma, from 2009 Retrospective Project in the Ezra and Cecile Zilkha Gallery, Center for the Arts, Wesleyan University (photo by George Ruhe)