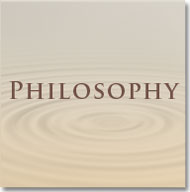 Doing philosophy means reasoning about questions that are of basic importance to the human experience–questions like: What is a good life? What is reality? How can we know anything? What should we believe? How should our societies be organized? Philosophers critically analyze ideas and practices that often are assumed without reflection. Philosophers at Wesleyan approach our subjects with tools from a range of traditions of inquiry and we offer a wide variety of perspectives on the deep and perplexing questions that are central to the study of philosophy.
The Philosophy Department
presents a Colloquium Series lecture
"Skepticism and the First Person"
Arata Hamawaki
Auburn University
Thursday, November 30
4:30 p.m.
Russell House