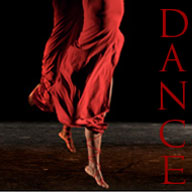 ABOUT THE MAJOR
Department/Program Description
The Dance Department at Wesleyan is a contemporary program with a global perspective. The curriculum, faculty research, and pedagogy all center on the relationships between theory and practice, embodied learning, and the potential dance making has to be a catalyst for social change. Within that rigorous context, students encounter a diversity of approaches to making, practicing, and analyzing dance in an intimate learning atmosphere. The program embraces classical forms from ballet, Bharata Natyam, Javanese, and Ghanaian, to experimental practices that fuse tradition and experimentation into new, contemporary forms.
The emphasis of the major is on creating original scholarship, be it choreographic or written, that views dance within a specific cultural context, interrogates cultural assumptions, and is informed by a critical and reflective perspective.
Preregistration is possible for many dance courses. All students interested in registering for dance classes should access WesMaps concerning procedures for acceptance into specific courses. Students majoring in dance or indicating strong curricular commitment to dance will be given enrollment preference in all permission-of-instructor courses.
Major Requirements
Coursework for the major includes composition, dance techniques, dance histories, research methods, pedagogy, ethnography, improvisation, anatomy, repertory, and dance and technology.
Course
Course Title
Credit Hours

Required Courses

DANC249
& DANC250
Making Dances I: Solo Work


and Dance Composition

(Gateway course series for the major; fall semester of sophomore year)
2
DANC371
Choreography Workshop (Taken fall or spring of junior year)
1
DANC105
Dance Production Techniques
0.5

Dance Technique Courses

Select six of the following:

3

Students must achieve Level II in at least 2 traditions and one of those should be modern dance.

Modern Dance I


and Modern Dance II




and Modern Dance III

Ballet I


and Ballet II

West African Dance I


and West African Dance II




and West African Dance III

Bharata Natyam I: Introduction of South Indian Classical Dance
Bharata Natyam II: Embracing the Traditional and the Modern
DANC435
& DANC445
Advanced Dance Practice A


and Advanced Dance Practice B

0.75

Methodology Course

Select one of the following (above the 200 level):

1
American Dance History
Perspectives in Dance as Culture: What the Body Knows- Social Change and Revolution

Electives

Select two of the following:

2
Anatomy and Kinesiology
Embodiment and Education: Critical and Liberatory Perspectives
Improvisational Forms
American Dance History
Perspectives in Dance as Culture: What the Body Knows- Social Change and Revolution
Repertory and Performance: Sissy Vop Breakdown

Senior Project or Thesis

Senior project or thesis in dance

1-2
DANC398
Senior Colloquium in Dance Research
0.25
Total Hours
11.5-12.5
Capstone Experience
All majors complete a capstone experience, either a one-semester senior project or a two-semester senior thesis.
Honors
Dance majors who wish to be candidates for departmental honors must complete senior research in the form of a thesis. Projects are not eligible for the award of honors. The student's proposed research design will be revised and finalized in consultation with the student's prospective tutor and should reflect the special interests and talents of the individual student. The award of honors or high honors is based on the scope and excellence of the thesis and on the student's creative work.
To receive the award of honors, a thesis must follow these guidelines:
The honors thesis typically consists of approximately 20 minutes of group choreography (usually two 10-minute dances) and an 80- to 100-page research paper situating the choreography within an aesthetic and historical context.
It must involve enough work to warrant two credits.
Each honors candidate is required to make a commitment to candidacy in advance. The student must file a written statement of his or her intention to stand for departmental honors with both the department and the Honors College. The department will nominate candidates for departmental honors to the Honors College. Nominations will occur only if it appears reasonably certain that the candidate's work will be completed on time and in the desired form. The department in cooperation with the Honors College will arrange suitable mid-April deadlines for performances and the submission of theses.
Each honors thesis will have two readers. One of these must be chosen from outside the Dance Department. The department will base its recommendation for departmental honors upon the readers' written evaluations and joint recommendations.