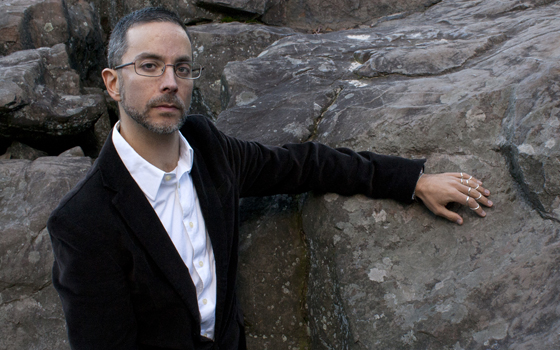 Noah Baerman Trio: Jazz With a Conscience
Sunday, April 8, 2018 at 3:00pm
The Russell House
FREE!
"A classic jazz profile in courage" (Owen McNally, Hartford Courant), Noah Baerman has endured physical disability to maintain a compelling career as a jazz pianist, composer, bandleader, and agent of positive change. Director of the Wesleyan Jazz Ensemble since 2007, he is also the author of ten instructional books, and has served as Artistic Director of the nonprofit Resonant Motion since 2012. This spring he celebrates the release of his tenth album, The Rock and the Redemption. At The Russell House, he will be joined by Henry Lugo on bass, Sylvia Cuenca on drums, and Daphne Gampel '19 on vocals. 

Please note that some streets around the venue will be closed for the 2018 Harvard Pilgrim Middletown Half Marathon, but all roads will be reopened by 2:30pm. 
A World of Arts in the Heart of Connecticut