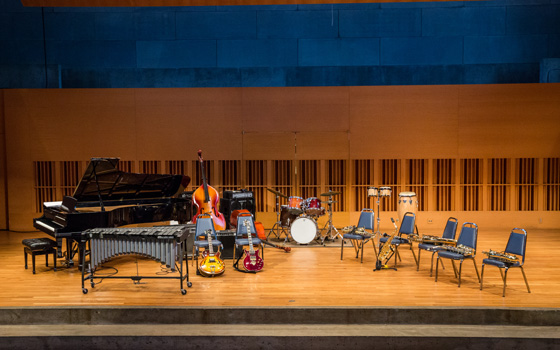 Wesleyan Jazz Orchestra and Jazz Ensemble Concert
Friday, December 8, 2017 at 8:00pm
Crowell Concert Hall
FREE!
The Wesleyan University Jazz Orchestra, directed by Jay Hoggard, the Wesleyan Jazz Ensemble, directed by Noah Baerman, and the new Real-Time Autoschediasms, directed by Tyshawn Sorey, perform an end-of-the-semester concert.
Click here to see photos from this event.
A World of Arts in the Heart of Connecticut