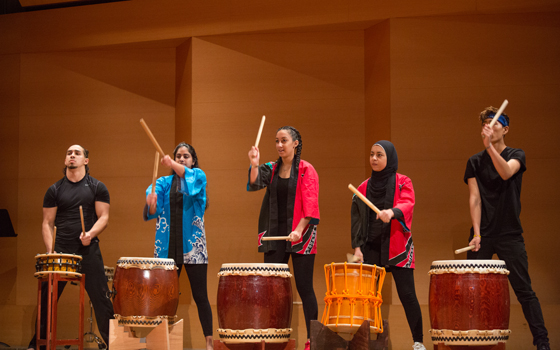 Music from East Asia
Sunday, December 3, 2017 at 7:00pm
Crowell Concert Hall
FREE!
Wesleyan's Taiko Drumming Ensembles, directed by Visiting Instructor in Music Barbara Merjan, perform the thunderous and thrilling rhythms of Japanese kumi daiko drumming. Korean Drumming & Creative Music, directed by Visiting Assistant Professor Jin Hi Kim, plays a variety of mesmerizing rhythmic patterns derived from tradition and new ideas. And the Wesleyan Chinese Music Ensemble, directed by Ender Terwilliger, presents both traditional and contemporary Chinese musical works.
A World of Arts in the Heart of Connecticut