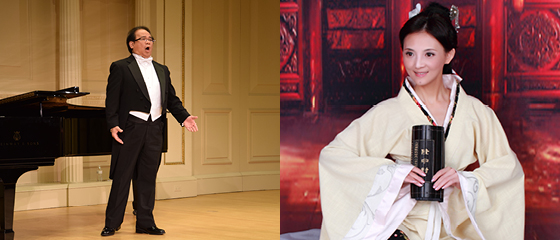 A Celebration of Authentic Chinese Music and Dance
Sunday, October 29, 2017 at 3:00pm
The Russell House
FREE!
Wesleyan Private Lessons Teacher and award-wining baritone Chai-lun Yueh returns to The Russell House to perform folk and art songs from China, Tibet, and Mongolia with dancer Lisa Y. Fan of Dream Performing Arts and pianist Irene Ko from West Hartford's Covenant Congregational Church.
A World of Arts in the Heart of Connecticut