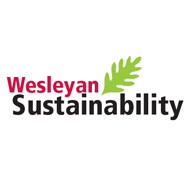 Transportation
To reduce transportation-generated carbon emissions and other pollutants, Wesleyan is developing strategies to travel more sustainably.
Wesleyan's campus fleet now has 11 electric vehicles and several other fuel-efficient vehicles.  When buying new vehicles, Wesleyan prioritizes those that have non-fossil fuels and are as efficient as possible.
In Fall 2013, Wesleyan began a partnership with CT Rides, a CT DOT program that coordinates ride matching and offers rewards to students and employees who travel sustainably.
Middletown has lots of local transportation options, whether you're looking to carpool, borrow a bike, use a Zipcar, or take public transportation. 
Contact Information
Dave Hall, SAGES Transportation Subcommittee Co-Chair
(860) 685-3764

Andrew Trexler, SAGES Transportation Subcommittee Co-Chair