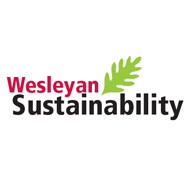 SAGES Green Building Subcommittee
The SAGES Green Building Subcommittee, chaired by Roseann Sillasen Associate Director/Project Manager in the Facilities Department, is tasked with ensuring that all of Wesleyan's future construction projects and large renovations are carried out  as environmentally consciously as possible.  The Green Building Subcommittee also focuses on sustainable grounds management.
Subcommittee Members
Roseann Sillasen, Associate Director/Project Manager for Construction Services (chair)
Stacy Baldwin, Construction Project Coordinator
Mike Conte, Assistant Director of Mechanical Trades
Adrian Dehnow '16
Bill Nelligan, Director of Environmental Services
Tom Policki, Assistant Director of Building Trades
Alan Rubacha, Director, Physical Plant
Rob Borman, Grounds Manager
Joyce Topshe, Associate Vice President for Facilities
* Interested in being on the Green Building Subcommittee? Contact Roseann Sillasen.