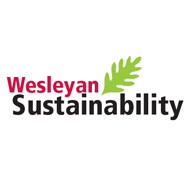 Green Building Initiatives
We've Done It
Listed below are sustainable building and grounds projects that have been implemented.
 

I

nitiative
Notes
1

Major Maintenance Projects

$3.7 Million on building envelope and energy conservation projects
587 Energy Star insulated glass windows installed in 11 wood frame and program houses
Energy Star insulated glass windows installed in South College
Replaced 3 exterior doors at Van Vleck Observatory and weather stripped remaining 2 exterior doors

Completed 2012
2


Completed a renovation of the former Squash Courts Building into 41 Wyllys Avenue.  41 Wyllys is the new home of the College of Letters, Art History Program, and the Wesleyan Career Center.

Wesleyan has completed the LEED scorecard for 41 Wyllys Avenue and is awaiting LEED Certification. 

Completed 2012
4

The Allbritton Center (formerly Davenport Campus Center) is 35,000 renovation from student campus center into classrooms, offices, and seminar spaces. Albritton recieved LEED Gold Certification.

See Allbritton Talking Points for a detailed list of credits.

Completed 2009
5

Usdan University Center built to LEED Certified Standard (certification not pursued).

Completed 2007
6

Built a geothermal well system on 24-bed senior prototype house for heating and cooling.

Completed 2005
7


Built 270-bed Fauver undergraduate housing facilities (now Fauver and Bennet Halls); awarded LEED Silver Certification.

Completed 2005
We're Working On It
Listed below are initiatives that have been assigned to a person, office, or student group to plan a solution.
 

I

nitiative
Status
1
The new Molecular and Life Sciences building will be built to at least LEED Silver standards.
Proposed

2
A Green Building Policy will be submitted for review and approval. The policy will also include a plan to address LEED for Existing Buildings: Operations & Maintenance. The LEED for Existing Buildings Rating System addresses whole-building cleaning and maintenance issues (including chemical use), recycling programs, exterior maintenance programs, and systems upgrades.
In Revision
3

Students in WILD Wes developed the West College (WestCo) hill using permaculture principles to design a beautiful and sustainable landscape.  Planting on WestCo finished in spring 2013, and WILD Wes is now maintaining this site.  WILD Wes started its second permaculture site in the Butterfields Courtyard in Summer 2013, constructing stairs and terraces without any machinery.  This fall, WILD Wes will be sheet mulching the terraces, maintaining the Hugelkultur beds, and doing plantings in conjunction with Green Hall. 

Check out the WILD Wes Green Building Subcommittee presentations from November and December 2012 to see some of the other proposed sites.

Under construction
Send us suggestions for green building or grounds initiatives at rsillasen@wesleyan.edu.