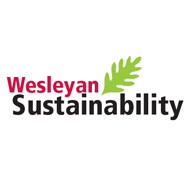 Sustainability Internships
The Wesleyan Sustainability Office offers internships for students passionate about promoting sustainability on campus. All interns must be at least 20 years old and with a clean driving record.  For job descriptions, click on the internship position titles below.  Interns are generally hired in April for the fall semester and November for the spring semester and are expected to work at least one year for the Sustainability Office. 
2 Eco Facilitators Co-Coordinators
Manage Waste Not, Do It in the Dark, and other sustainability programs.
Ther are no openings at this time.
2 Residential Composting Interns
Manage the residential and office composting programs.
There are no openings at this time.
Manage the dining composting programs at Usdan and Summerfields dining halls.
Both positions are open starting in August 2014!  Apply to wesleyancompost@gmail.com.