Wesleyan PreCollege Study  
Residential Scholars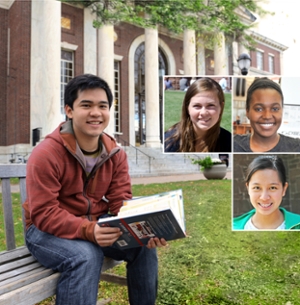 Wesleyan University offers a special 5-week college immersion opportunity for a select group of students during Summer Session II (June 30-August 2). Wesleyan PreCollege Residential Scholars take an intensive writing course and an elective course in their area of interest. Beyond the classroom, students can participate in Social Justice Leadership training and benefit from faculty mentorship. You can learn more about this opportunity by visiting our Residential Scholars page. 
Local Students
Students who live locally can take a course or two during Summer Session I and Summer Session II. Courses meet daily and the homework expectation is high, so it is essential that students are able to attend all class meetings. Visit our Local Students page to learn more about PreCollege Study for commuters.
Also at Wesleyan this summer: The Center for Creative Youth, a 4-week residential program in the arts for students ages 14-18. For more information, visit crec.org/ccy. Eligible students admitted to CCY may apply to take one of the University's summer courses for college credit. If they wish to do so, they must also apply to the PreCollege Study program as a Local Student.
Space is limited.
Final Application Deadline for International Students: April 7, 2018
Final Application Deadline for Residential Students: April 30, 2018

Final Application Deadlines for Local, Commuting Students: 
May 25 (Session 1), June 28 (Session 2)
Email precollege@wesleyan.edu if you have any questions.