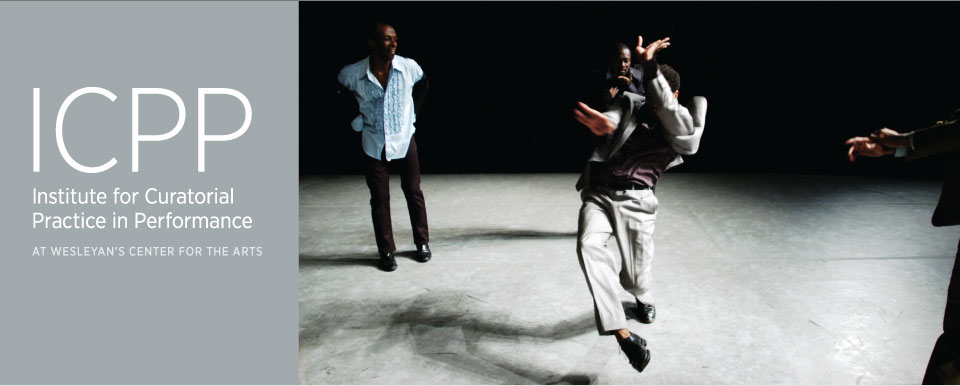 Leadership Talks from ICPP
ICPP has established a digital archive of ideas from leaders in our field to support dialogue around performance curation called Leadership Talks from ICPP. Below we share short excerpts from class lectures, public presentations, and intimate interviews with artists, curators, architects, critics, and presenters including Philip Bither, Claudia La Rocco, and ICPP Program Director Sam Miller. Each video features a key idea in the field of performance curation.

Judy Hussie-Taylor and Lydia Bell: The Making of "Platform 2016—A Body in Places"
Kristy Edmunds: Cultural Memory as Performance Archive
Sam Miller and Philip Bither: The Art of the Artist Interview
Marc Bamuthi Joseph: Activating Community
Claudia La Rocco: Writing Through Dance
Philip Bither: Engaging New Audiences Online
Elijah Huge: Space As Enclosure
Leadership Talks from ICPP are made possible by the American Express Foundation with additional funding from Danspace Project and support from the Doris Duke Charitable Foundation.