HISTORY FACULTY WORKS AND ACHIEVEMENTS:
The late Jeffrey Butler, professor of history, emeritus, is the author of Cradock: How Segregation and Apartheid came to a South African Town, published by the University of Virginia Press, December 2017. Richard "Rick" Elphick, professor of history, emeritus, co-edited the book with the late Jeannette Hopkins, a former director of Wesleyan University Press.  read more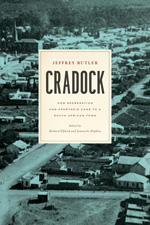 Book by Jeffrey Butler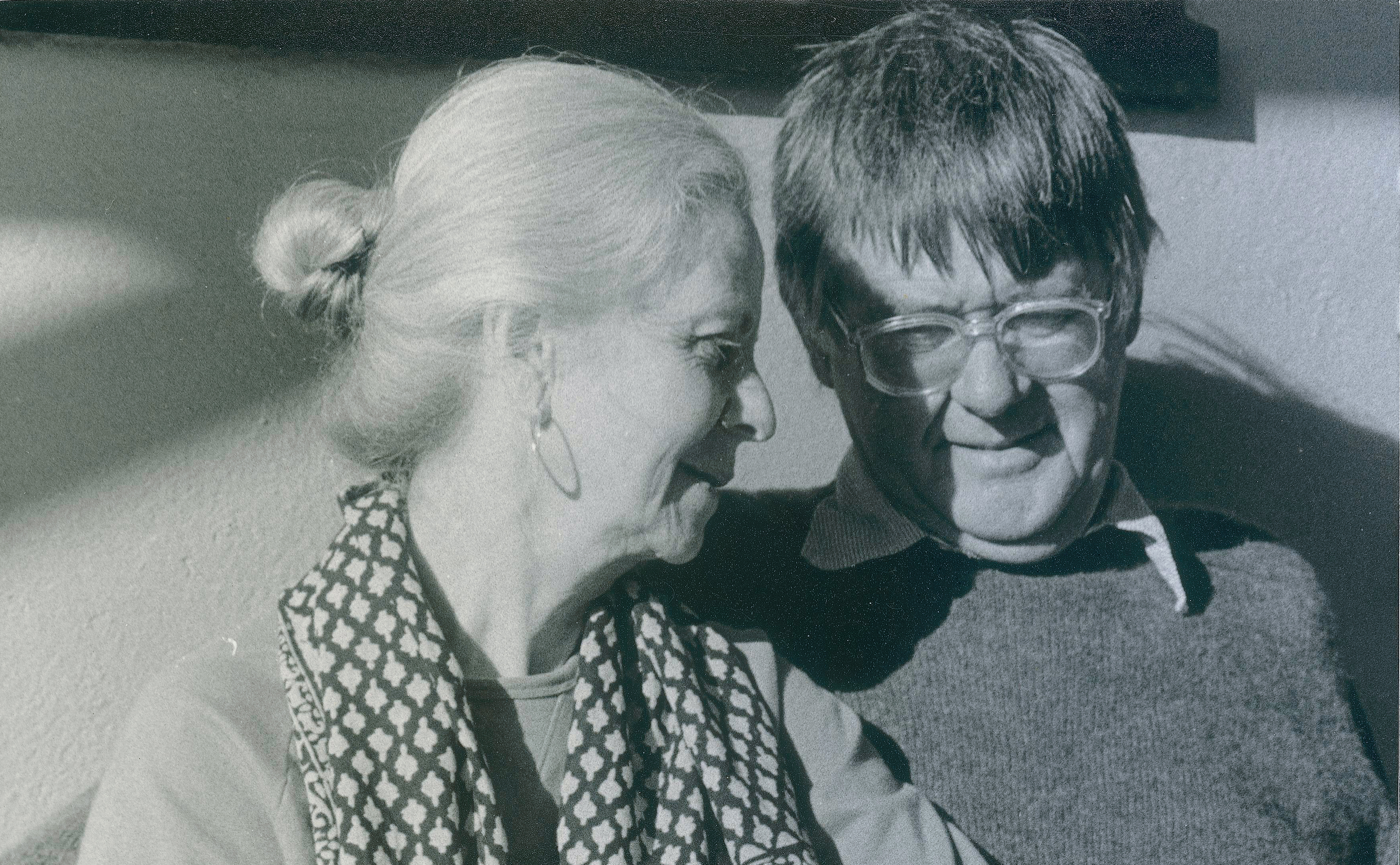 Valerie de la Harpe Butler and Jeffrey Butler, pictured together in San Francisco, Calif., 1986.
John Hopkins Program in the History of Science, Medicine & Technology
.
Interview with Jennifer Tucker, PhD from Wesleyan University about her colloquium talk to the Johns Hopkins Graduate Program in the History of Science, Medicine and Technology.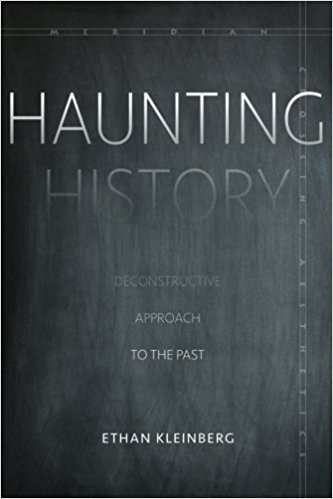 NYU book panel on Hauntng History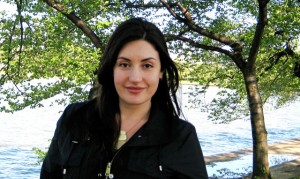 Assistant Professor of History Victoria Smolkin was recently a guest on BBC Radio 4's "Beyond Belief" to discuss Soviet state atheism.
Smolkin said that Lenin's conviction that banishing religion was necessary to create a revolutionary society was right ideologically, but wrong politically.
read more...    Listen to the full interview.
Grimmer-Solem Delivers Talk at Connecticut Academy of Arts and Sciences Meeting
Associate Professor of History Erik Grimmer-Solem presented a talk, "The Wehrmacht Past, the Bundeswehr, and the Politics of Remembrance in Contemporary Germany," at the meeting of the Connecticut Academy of Arts and Sciences (CAAS), April 12.     read more...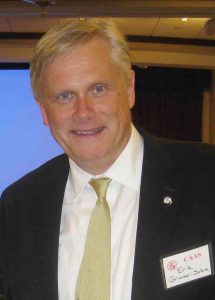 Smoklin Contributes to "Year of Russia" at KSU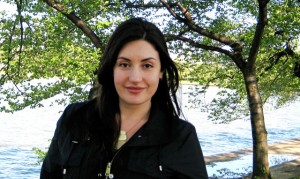 Victoria Smolkin
Participating in Kennesaw State University's "Year of Russia" program, Assistant Professor of History Victoria Smoklin presented on the current state of US-Russia relations. KSU's "Year of Russia" invites academics, artists and dignitaries "to promote a deeper appreciation for and understanding of Russia and its people."
During her presentation Smoklin discussed ideological struggle over national identity in contemporary Russia. She noted Russian President Vladimir Putin's involvement in this struggle. His strategic engagement with his country's history he has led to an unprecedented gain approval ratings. In particular, she cited Putin's construction of a 54 foot tall statue of the 10th century Slavic leader and proponent of Orthodox Christianity, Vladimir the Great.
Commenting on Russia's annexation of Crimea, Smoklin argued that Russia's actions suggest not merely a desire to seize control of the area but rather to assert its claims. This increasing expansion is part of Putin's desire to create "a spiritual geographic entity" that will replace the "narrative of liberal democracy" that inadequately supported Russia after the dissolution of the Soviet Union.
You can learn more about "Year of Russia" online here.
KSU's 'Year of Russia' Has Guarded View of Improved U.S.-Russian Relations
L-R: William Hill of the National War College, Robert Kennedy, president of the Atlanta Council on International Relations and Victoria Smolkin, asst. professor of Russian history at Wesleyan College in Middleton, Conn.
When visiting Atlanta in April last year, Russia's ambassador to the U.S said during a luncheon presentation downtown that relations between the two countries were at a low point, perhaps at the lowest point since the end of the Cold War. He had come to Atlanta to discuss with Kennesaw State University officials the "Year of Russia" program, which he viewed positively and with a hint of envy.  read more
Experts Discuss Fake News, Then and Now at History Matters Panel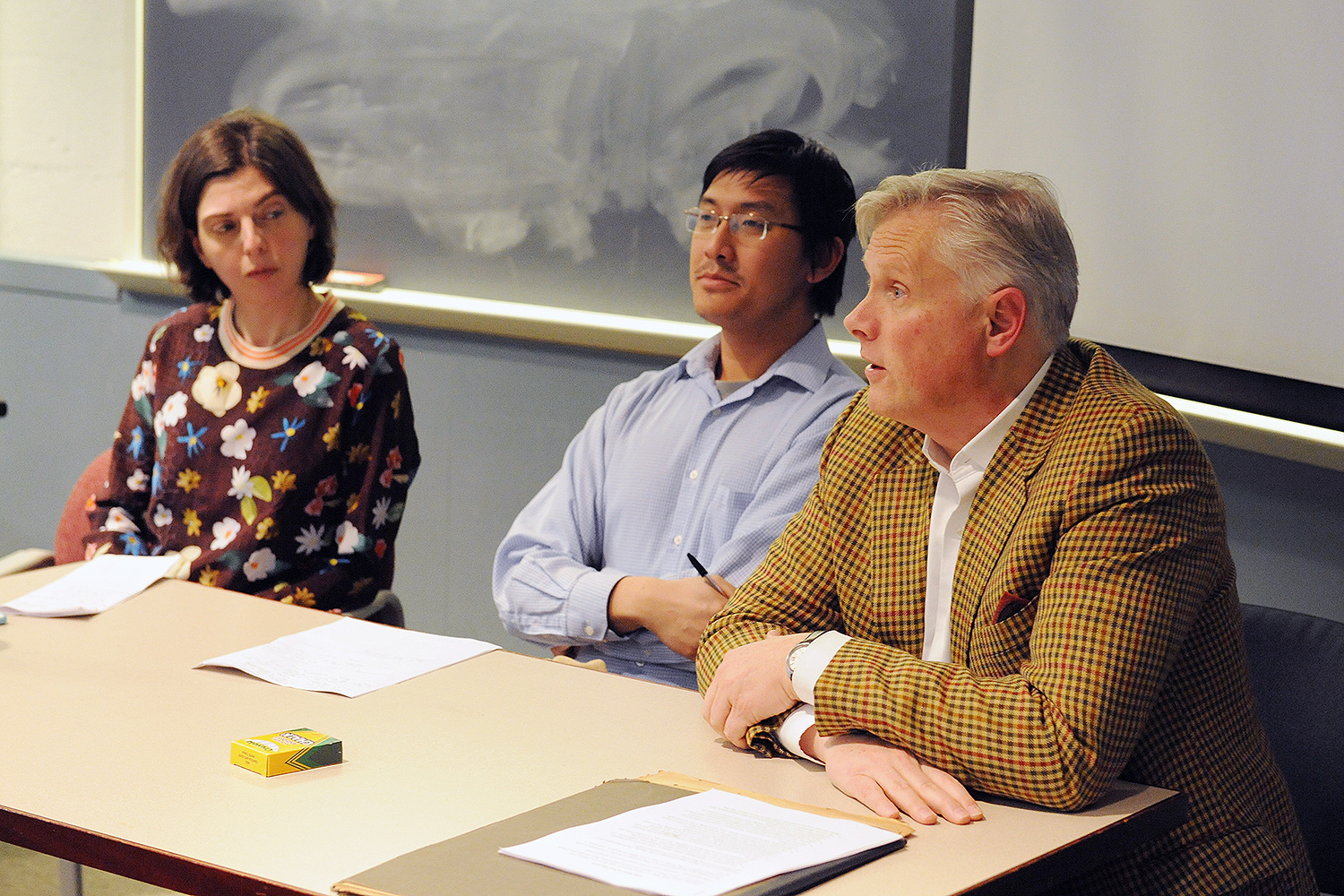 http://newsletter.blogs.wesleyan.edu/2017/03/13/experts-discuss-fake-news-then-and-now-at-history-matters-panel/
It is with great pleasure that we announce the promotions of two faculty members, effective July 1, 2017.
In its most recent meeting, the Board of Trustees conferred tenure to Courtney Fullilove, Associate Professor of History, and Tushar Irani, Associate Professor of Letters and Philosophy.
Please join us in congratulating them on their impressive records of accomplishment.
Michael S. Roth, President/Joyce Jacobsen, Vice President for Academic Affairs and Provost
Courtney Fullilove, Associate Professor of History
Professor Fullilove is a historian of 19th century U.S. social history. Her research interests in state building, agriculture, medicine, and law are united by an engagement with the politics of development, particularly in the areas of sustainable development, biodiversity, intellectual property law, and cultural heritage. Her book, The Profit of the Earth: The Global Seeds of American Agriculture (University of Chicago Press, 2017), characterizes U.S. agricultural expansion in the 19th century as a complex appropriation and reconfiguration of local knowledge and resources. She teaches courses on the history of science and technology in the United States, as viewed from a global perspective.
Tucker Comments on Victorian Pseudoscience, Romance
The pseudoscientific myths about love and sexuality that abounded in the Victorian era, many of which seem "cruel and oppressive" by today's standards, could also offer women relief from the era's "rigid gender politics," according to Associate Professor of History Jennifer Tucker, who comments on the topic for a Broadly article.   read more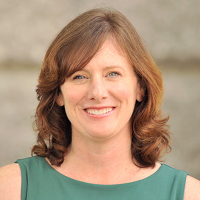 Conference Encourages Discussion on the Topic of Firearms
In September, Associate Professor of History Jennifer Tucker organized a conference titled "Firearms and the Common Law Tradition." In this Q&A, Tucker discusses the significance of the conference. 
--------------------------------------------------------------------------------------------------------------------------