History
History is a way of understanding the whole of the human condition as it has unfolded in time. Without history, nothing makes sense, from the meaning of words to the formation of identities, to institutions, states, and societies. History straddles the boundary between the social sciences and humanities. Like the other social sciences, it has established methods of investigation and proof, but it differs from them in that it encompasses, potentially, every area of human culture from the beginning of recorded time. Like the other humanities, it uses ordinary language and established modes of telling its stories, but it is constrained by evidence left us from the past.
The History Department is home to a distinguished group of scholar-teachers whose work ranges from the medieval to the post-modern, from the Middle East to the Midwest, from gender and sexuality to science and economics, from micro-history to world history.  
UPCOMING EVENTS
History Fall 2017 Open House Pics
Spring 2018
Jeffers Lennox's new book publication Homelands and Empires: Indigenous Spaces, Imperial Fiction, and Competition for Territory in Northeastern North America, 1690-1763. There will be a book launch at RJ Julia on Wednesday, February 7, 2018 at 7pm. 
April 2, History Professor William Pinch will present "Blown from Cannon": A History of Violence 1857-1764"
April 9, Professor Ying Jia Tan will present "Catastrophes and Centralization of Urban Planning in Modern China"
April 30, Professor Ethan Kleinberg will give his outgoing lecture as Director of CFH, "Haunting History: Grand Digital Schemes in a Modest Analog Box."
During the week of April 23rd, Emilia Jamroziak, Professor of Medieval History at Leeds will be visiting the History Department.  More on her visit will follow in the coming weeks.
May 2, Christopher Nichols, Professor at Oregon State University and Director of their Center for the Humanities will give a talk on isolationism (specific title to come). He will visit from May 1-4, 2018, meeting with our majors as well as colleagues from the department and Wesleyan's Center for the Humanities.
The Meigs lecture 2017-18:  "The Franklin Stove: Heat and Life in the Little Ice Age", Joyce Chaplin of Harvard University.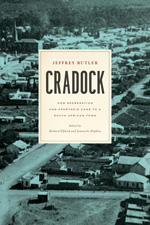 Book by Jeffrey Butler