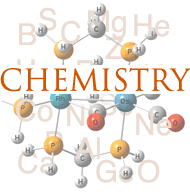 Monday, January 22 to Sunday, January 28, 2018
Monday     --    January 22nd
On-campus Enrollment Period for undergraduates and graduates begins.
Biological Seminar :     No Seminar this week
Chemical Physics Seminar :   No Seminar this Week                                       
Tuesday    -- January 23rd
University Housing opens for all undergraduates, 9:00 am. 
Wednesday --    January 24th
 Adjustment Period for new students and those returning from leave who were not eligible to participate in November Pre-Reg. 

Students can add courses with seats available and submit ranked Drop/Add enrollment request. Advisors approve electronically.
Thursday     --    January 25th
Classes Begin.
Drop/Add  Period begins at 8:30 am and ends February 7,11:59 pm.
On-Campus Enrollment Period for undergraduates and graduates ends, 5:00 pm
Organic/Inorganic Seminar  :    No Seminar this week
Friday         --     January 26th
Progress Exams From Prof. Michael Calter and Prof. David Westmoreland will be available at 4:30
Chemistry Colloquium:         No Seminar this Week 
Saturday    --     January 27th
Sunday       --     January 28th