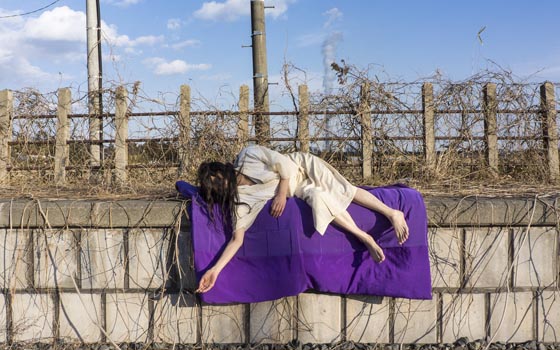 Artist Talk: A Body in Fukushima
Saturday, May 23, 2015 at 11:00am
CFA Hall
FREE!
Dancer/choreographer Eiko Otake P'07 P'10 of Eiko & Koma, Visiting Artist in the Dance Department and the College of East Asian Studies, and photographer William Johnston, Professor of History and East Asian Studies, will speak about their collaboration for the photography exhibition A Body in Fukushima, including their two visits to Fukushima in 2014, following the 2011 earthquake and tsunami and the explosions of the Daiichi nuclear plant. Photographs and video from the exhibition are on view in the South Gallery of Ezra and Cecile Zilkha Gallery, and the College for East Asian Studies Gallery at the Mansfield Freeman Center.
A World of Arts in the Heart of Connecticut